One Stop Guide about Bangkok
Food | Shopping | 
Spa | Stay
แหล่งรวมข้อมูลเที่ยวกรุงเทพฯ
(อาหาร . ช๊อปปิ้ง . สปา . ที่พัก)
Find your answers to: Where To Go, What To Do, What To Eat, What To Buy, Where To Stay, Where To Massage
There's a shop right beside the famous SabX2 Wanton Noodles which I really didn't realise until recently, probably because of their new renovation? Or perhaps because the queue at SabX2 was too long that it [...]
Lazy to plan? Don't know how to plan? Perhaps your dream came true today! The highly requested 4D3N Bangkok Itinerary for Shopping! It's only suitable for females and definitely not for the faint-hearted! Specially curated [...]
Japanese sweets and desserts have been creating long queues in Bangkok Shopping Centers and the latest one to join in is BAKE Cheese Tart from Hokkaido, Sapporo. Want to join the queue? Head over to EmQuartier! [...]
When you are in Bangkok, forget about dieting because you will find delicious food everywhere and it will be a torture not to indulge in it. One of the street food you should not miss [...]
Ka-Nom Fashion Bakery is famous for their pastries such as Patonggo and Egg Tarts. Other than sweet pastries, they also sell some light dishes. The Patonggo (You Tiao / Fried Dough) is made fresh on [...]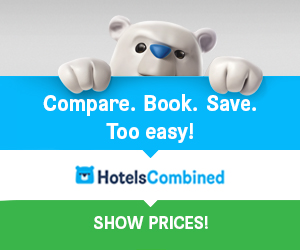 Khun Wilbur Suen
✈ LOCATION ✈
Current: Singapore
LET'S CONNECT!
Like / Follow us and get first hand updates!

FEATURED IN

Shin Min Daily News《新明日报》on 14 March 2015
TESTIMONIALS
I'm so impressed with your website. I found that it's very useful not only for foreigner but local too. You have more experience in Bangkok than some local (like me) and it's very nice of you that you share all information to us.
Thank you for all your informative posts! A job more than well done!!